Here are the Best Photos of my Cats
Who told Diana she could sing?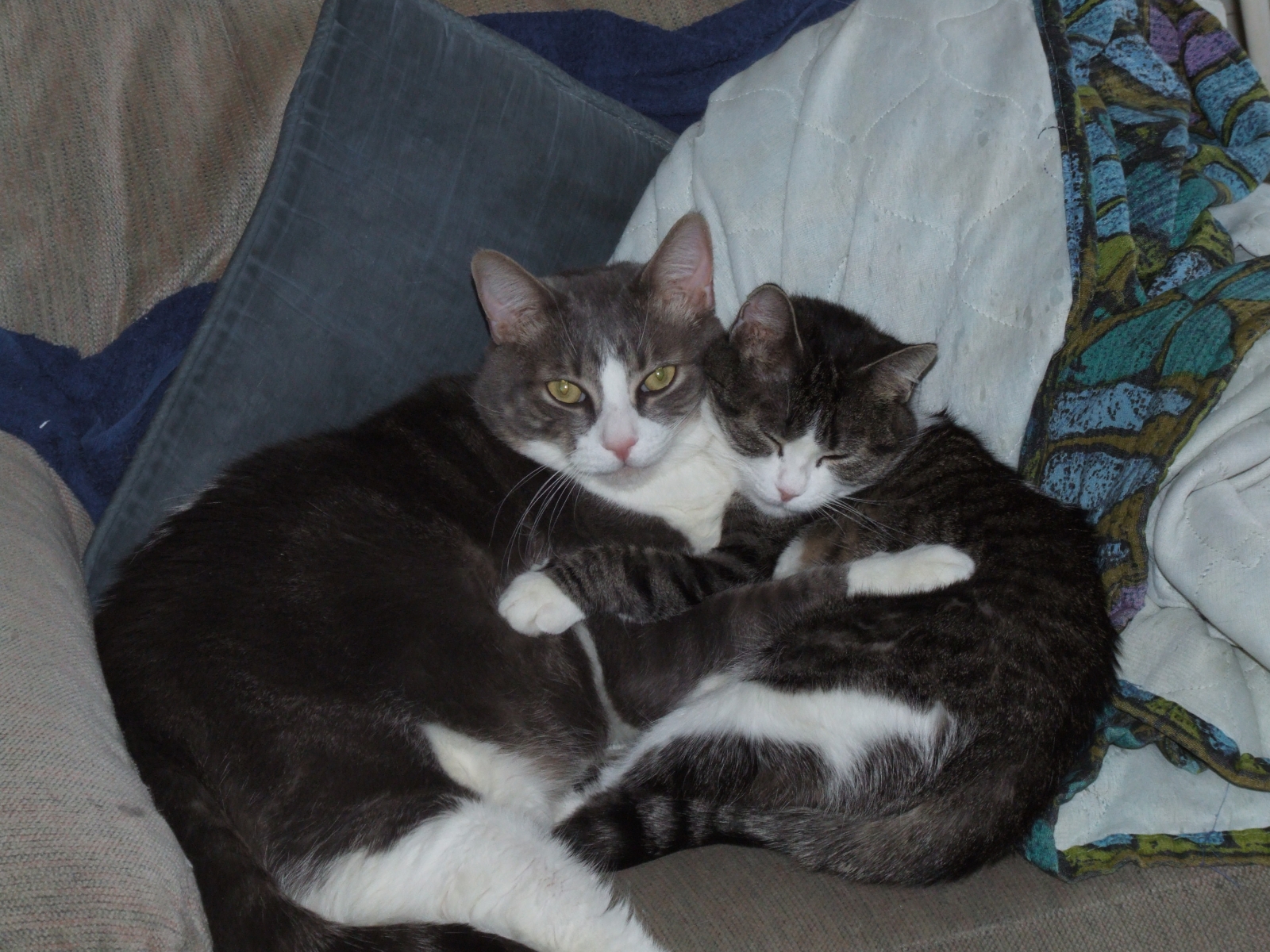 But I love her anyway.
Diana and Ryan often curl up together. The love is real.
Why does Fred keep flashing that light at us?
Introducing Cinnamon. (Contemplating the carpet).
Ryan & Cinnamon relaxing after a nap.
All these paws... have natural claws... unclipped.
Sometimes Diana is on top.
Sometimes she's not.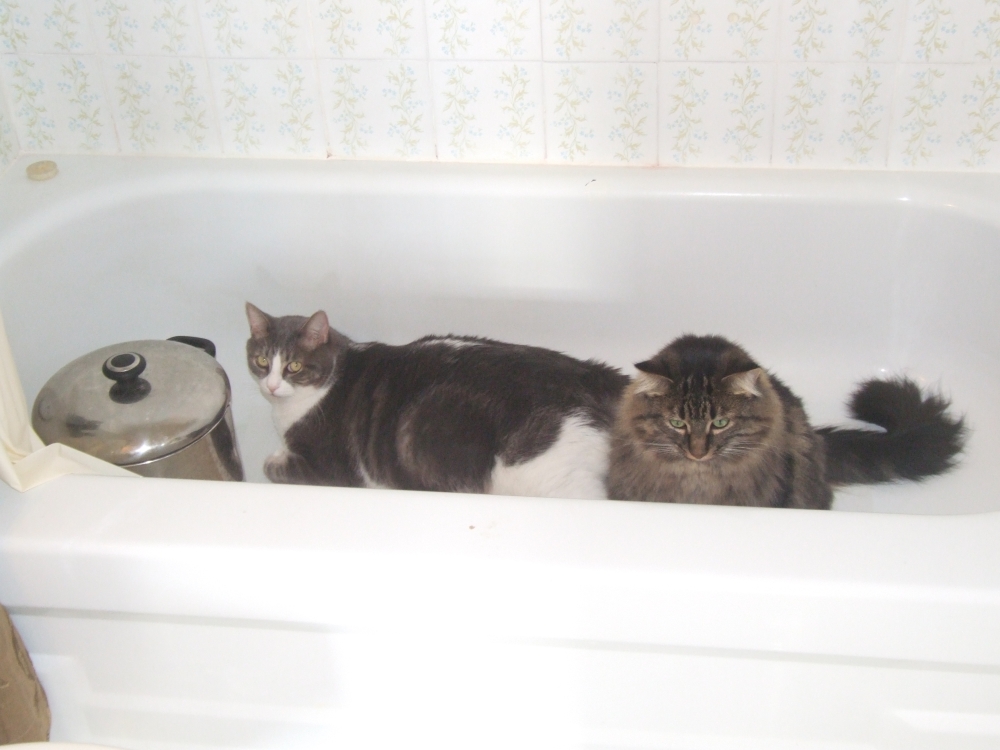 We don't really bathe here, but we claim all the apartment as our own.
This is the civilized way to bathe.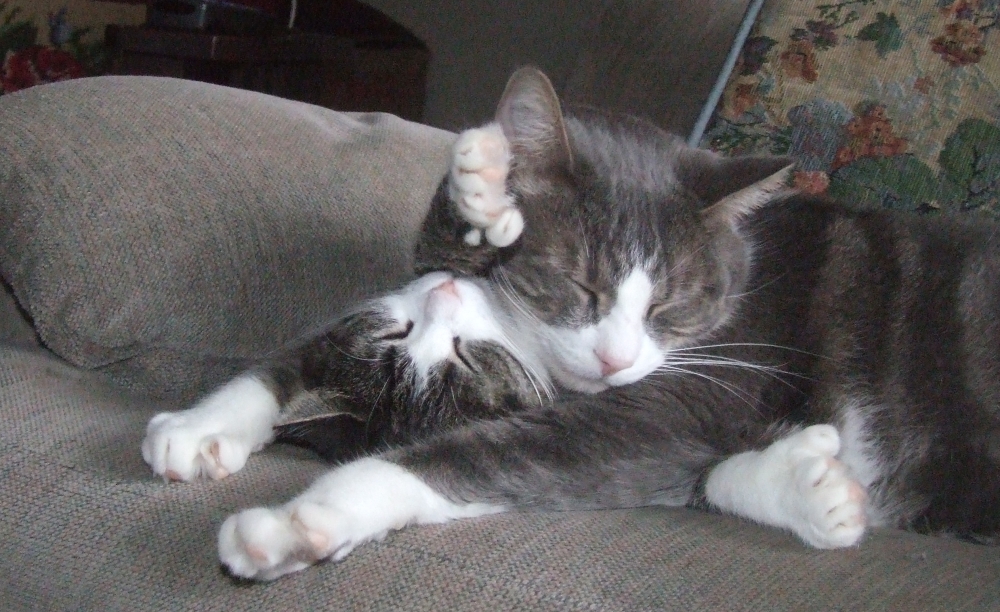 We'll just end with this final sentiment. May you all know such love.